The implementation of a novel kidney function biomarker in clinical routine
Interview with Prof. Gernot Marx
Acute Kidney Injury (AKI) poses a significant burden on patients and healthcare systems worldwide. One of the challenges in managing AKI lies in its diagnosis, as the standard of care for AKI diagnosis possesses several pitfalls that hinder the accurate diagnosis. Delays in detecting AKI can lead to irreversible damage to the kidneys and worsen patient outcomes. SphingoTec has discovered Proenkephalin A 119-159 (penKid), a biomarker with a strong body of evidence on its relevance and added value to the AKI diagnosis augmented by its strong performance in the clinical routine.
The implementation of Proenkephalin A 119-159 (penKid) has been quite the journey in the University Hospital of Aachen (UK RWTH Aachen), Germany. The process required a change in practice and efficient change management to integrate penKid into the clinical routine; aspiring to improve kidney diagnosis in the clinical setting and subsequently, patient management.
In the following interview, Univ.-Prof. Dr. med. Gernot Marx, Head of the Department of Intensive Care Medicine and Intermediate Care at UK RWTH Aachen, will take us through the implementation process while shedding some light on the applications where penKid shows potential in the clinical setting.
Prof. Dr. Gernot Marx, MD, FRCA is full Professor of Anesthesiology and Critical Care Medicine and Chair at the University RWTH Aachen, Germany. He is Head of the Department of Intensive Care Medicine and Intermediate Care at the University Hospital RWTH Aachen. He is former president of the interdisciplinary German Society of Intensive Care and Emergency Medicine (DIVI). He is full board member of the German Society of Anaesthesia and Intensive Care.
He is involved in the German initiative of Medical Informatics as well as several EU funded projects (SMART4Health & ICU4Covid). In 2018 he was elected as chair of Innovation centre for digital medicine in Aachen. He graduated and took his residency at the Medizinische Hochschule Hannover in Germany. He was Senior Lecturer in Anaesthesia and Intensive Care Medicine at the University of Liverpool, UK and full Professor for Anaesthesiology, Intensive Care and Emergency Medicine at the Friedrich-Schiller-Universität Jena, Germany.
He received the Fellowship by election of the Royal College of Anaesthetists. His research interest is focused on sepsis, AI and telemedicine. Prof. Marx has published more than 200 peer-reviewed papers. He is Editor of various books and Editor in Chief of intensivup2date. In 2021 he received the national prize for patient safety for his telemedicine projects.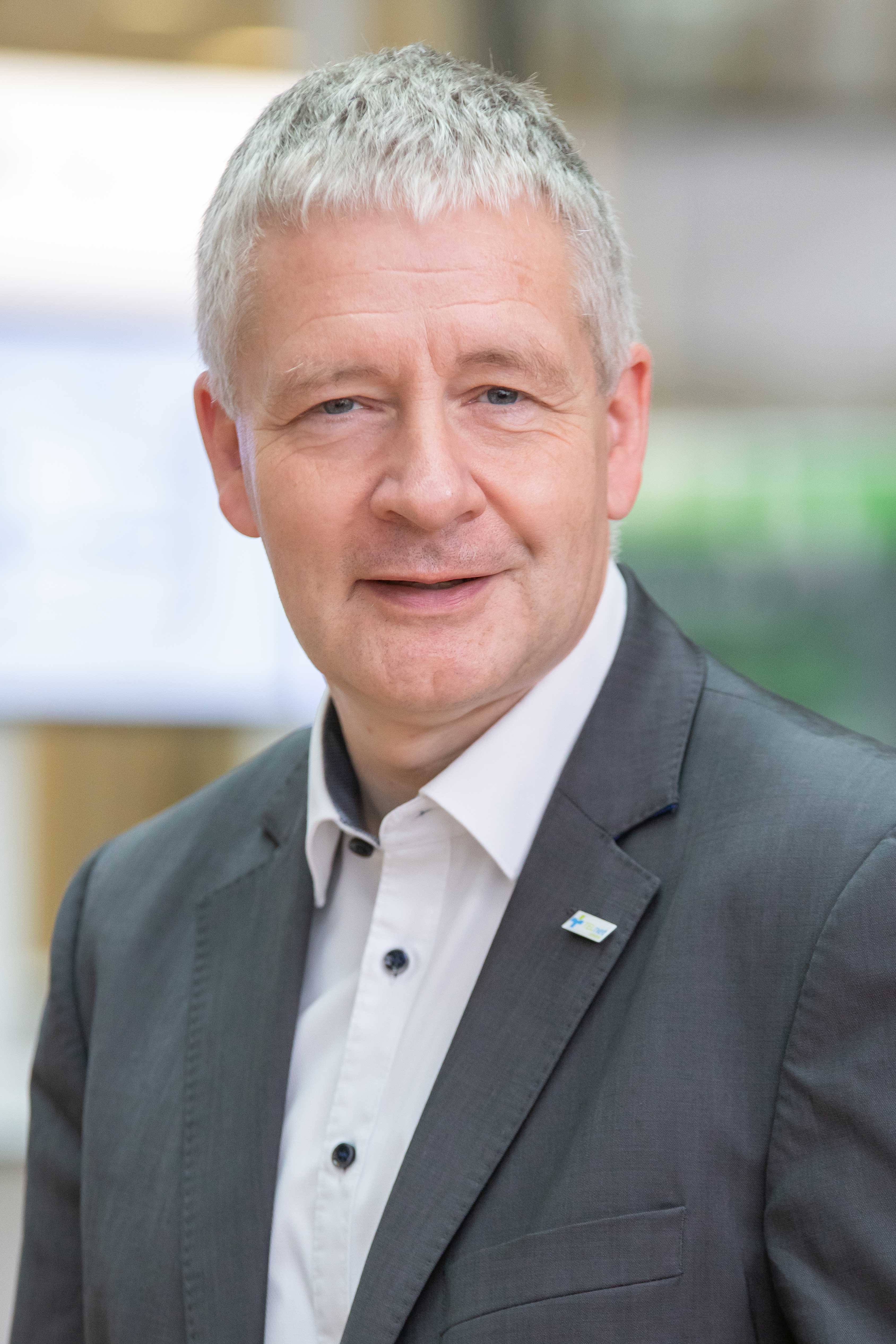 What is usually the motive to integrate innovative biomarker tests into clinical practice? And what are the criteria of a successful biomarker?
When we talk about introducing novel biomarkers in routine testing, the motivation is basically driven by our interests and the need for improved diagnostics. When a biomarker is solely confirming our clinical decisions, then it's not offering added benefit versus the standard of care (SoC) and clinical judgment, consequently, the cost of innovation wouldn't be justified. Simply put, a novel biomarker needs to be more specific, more rapid, or generally better than the SoC.
How would you describe the first steps of change?
Let's have an example of patients with acute kidney injury (AKI); it's challenging for us to diagnose it early, especially during renal replacement therapy (RRT); leaving us with gaps we need to fill and improve. Once we have identified a solution we want to explore, we ask ourselves the important question: How do I do it? Which processes of my clinical routine need change? Who needs to be involved?
Well, we can start with the last question. Who needs to be involved? Who are the stakeholders in such an example?
For the process to be successful, we need a holistic approach that starts with the medical and commercial director. As early adopters, we need to have clarity on the added value that clarifies why this solution is an opportunity for medical and economic improvement, secondly comes the head of the laboratory and then your team members.
In UK RWTH Aachen, we discussed it with the directors of the different medical departments, gastroenterologists, cardiologists, neurologists, etc., because only when you do it as a team, especially in a setting as intensive care, you are then able to implement a new biomarker successfully with the biggest support from your own team and not to forget, the IT department.
How did you manage to ensure the alignment and involvement of your team?
Well, in our case all our team members need to be involved and obviously, this depends on the size of our units, quite a number of people. I emphasize that everyone should be involved otherwise, it's not working out in terms of maintaining successful standard operating procedures (SOPs). Our team members must be entirely convinced and trained to be on a successful path of changing and implementing new innovations.
When the previous is established, you then work to reach a high level of quality and freeze afterward (Figure 1). The continuous change will cause instability, so you need to pause from time to time and assess whether your new level of quality and treatment protocols is sufficient and is achieving its goals. It's then recommended to freeze there for some time and once again unfreeze for a new change.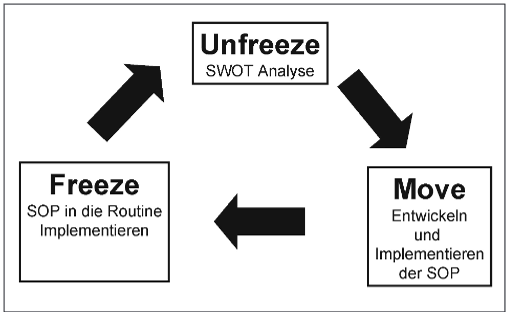 Figure 1. Aapted from Martin et al (2007) Implementation of evidence-based treatments in the daily intensive medical care routine – management of changes in intensive care; Anästh Intensivmed
What was the biggest motivation for your medical staff to have penKid in the routine?
Our intensive care unit team has a good team spirit which is crucial. We started by going through our own established internal clinical data, which ignited the motivation to try it in our clinical routine, and once everyone witnessed the results, there wasn't any convincing involved. The real-world evidence we generated; facilitated the discussions with our colleagues from other departments. For example, the cardiac surgeons wanted to better understand when to stop dialysis based on the evidence from our daily routine..
Could you briefly describe the implementation process of penKid?
We started the penKid implementation process in 2020 during the pandemic, we routinely measured penKid once a day between Monday and Friday in our surgical medical ICU, consisting of 75 ventilator beds, plus our weaning unit with 18 beds and our intermediate care units, 140 beds in total. We measured penKid in approximately 80 patients per day. There were 4200 patients and a total of 18,000 penKid measurements in this course between 2020 and April 2022.
The implementation process was also multi-departmental and was challenged by constant training to bring everyone up to speed, but I must say, I'm quite happy my team was able to achieve this with the support of SphingoTec, the name behind penKid, in order to improve patient safety due to the more accurate renal function assessment using penKid.
You mentioned a more accurate kidney function assessment offered by penKid vs the Standard of Care. What other benefits have penKid added to the clinical routine in UK RWTH Aachen?
Before penKid's implementation, there was no biomarker that we could complement the patients' clinical presentation during dialysis. In our implementation test phase, we had more than 400 patients with dialysis, in total more than 3500 days of dialysis.
During dialysis, we are able to measure kidney function using penKid, get information on the improvement of function, and also identify the right point of time when it's possible to wean from dialysis. Previously, the weaning decision strictly and solely depended on clinical judgment since the standard of care, sCr, is washed out during dialysis and you are not able to identify how the kidney function is. Is there an improvement? Is there a deterioration?
We can determine the glomerular filtration rate (GFR) based on penKid, we can adopt penKid interdisciplinary, and we can regularly analyze routine data of penKid to better describe its application. Of course, there are other novel kidney biomarkers besides penKid, but I have to say that so far, we had no experience as convincing as with penKid, especially in the clinical scenario of patients with AKI undergoing acute dialysis.
Besides the use of penKid during dialysis, what other applications could it cover?
I can see a significant potential to penKid in the guidance of nephrotoxic drugs since penKid demonstrates very sensitive changes in kidney function. Future developments could also imply the determination of the GFR not only for adults but also for newborns and children, which covers the creatinine blind spot since penKid is faster and more precise. All these potential applications could contribute to improving the quality of care in most of our critical patients with worsening kidney function.
Thank you for the valuable insights, they all indicate that driving change needs a triggering motivation, a strong team, and support from several stakeholders in the institute to manage to bring innovation into the clinical routine and have it standardized in an SOP. It is a journey, but it's of great benefit to patients and clinicians in supporting clinical decisions.
It is a journey and we have already achieved some steps and overcome the main hurdles, and the journey is still ongoing. I'm looking forward, to further strengthening the data on penKid in the clinical routine and the robust body of real-world clinical evidence to improve the management of our critical patients with kidney dysfunction and I'm sure that this is possible using penKid.
Disclaimer

The information presented on this blog is meant for health care professionals only. The information provided does not claim to be exhaustive, and is not intended to serve as medical advice, substitute for a doctor's appointment or be used for diagnosing or treating a disease. For more information please see our Legal Information.