Deutschland erkennt Sepsis
In February 2021, the campaign #DeutschlandErkenntSepsis was initiated by Aktionsbündnis Patientensicherheit e.V., Sepsis-Stiftung, Deutsche Sepsis-Hilfe and Sepsis-Dialog of the University of Greifswald, and since July 2021, the campaign has been supported by the German Federal Ministry of Health.
The campaign aims at raising awareness on the threats of sepsis among healthcare professionals and the public, to educate them about symptoms, diagnosis, treatment and prevention of sepsis. In order to deal with the numerous preventable deaths, "Could it be sepsis?" must become a normal question.

1 in 5 deaths worldwide are due to sepsis (1)
Sepsis is the body's exaggerated response to an infection. It happens when an infection that already exists, triggers a chain reaction throughout your body. Infections that lead to sepsis most often start in the lungs or urinary tract. Sepsis is a global health challenge that is affecting over 49 million people every year, and at least 11 million people die of sepsis. That is one death every 2.8 seconds (2). 80% of sepsis cases occur outside hospitals, which emphasizes the need for awareness of sepsis and familiarization of its symptoms.
Sepsis symptoms in adults and children (3):
Possible fever
Confusion or disorientation
Insomnia
Heart palpitations
Breathlessness
Accelerated breathing (≥ 22 breaths/minute)
Damp/cold or blotchy skin
Severe pain
Sepsis symptoms in neonates:
Feels abnormally cold and feverish
Breathing heavily
Repeated vomiting and/or diarrhea
Decreased food intake
Seizures
Slowed reactions


75% of sepsis survivors suffer from its long-term effects for the rest of their lives impairing their day-to-day activities (4).
Sepsis long-term consequences (5):
Severe reduction in the ability to cope with stress.
Reduced concentration.
Decreased responsiveness.
Attention problems.
Severely impaired memory.
Impaired vision and speech.
Balance problems and dizziness.
Breathing problems.
Muscle weakness.
Chronic pain, polyneuropathy.
Sleep disorders

In Germany, sepsis is the third most common cause of death after cardiovascular disease and cancer, with 75,000 documented deaths annually. The number of unreported cases is unknown as sepsis cases are often not recognized (5). At least 15,000 to 20,000 sepsis-related deaths per year are considered preventable in Germany through early detection, preventive measures (vaccinations and prophylaxis of hospital-acquired infections) and better treatment (5).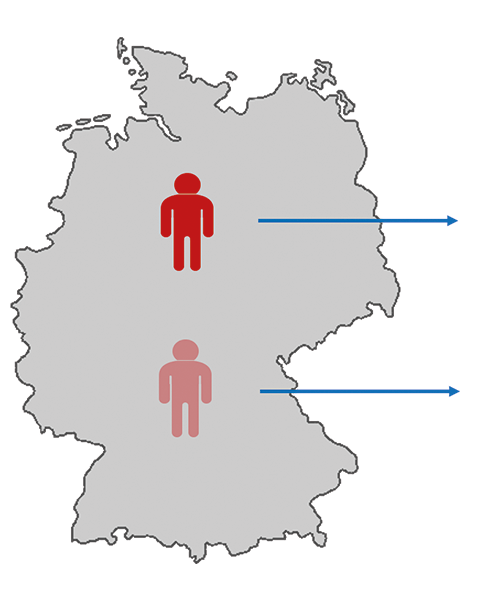 Every seven minutes, a person in Germany dies of sepsis (6).
Every half an hour, a person in Germany dies of sepsis, a mortality that could be prevented (6).
In SphingoTec, we commit to improving patient outcomes through our research and innovative biomarkers that support a personalized approach to individual patient. We do believe it is part of our responsibility to support #DeutschlandErkenntSepsis, and help to raise the awareness against this life-threatening emergency.
(1) University of Pittsburgh. "Sepsis associated with 1 in 5 deaths globally, double previous estimate." ScienceDaily. ScienceDaily, 16 January 2020.
https://sciencedaily.com/releases/2020/01/200116121854.htm. Global Sepsis Alliance. https://www.global-sepsis-alliance.org
(2) Sepsis Stiftung. Sepsis in pregnant women, premature babies, newborns, young children and adolescents. https://sepsis-stiftung.de/schwangerschaft-kinder-sepsis/
(3) Scherag, A. et al. A patient cohort on long-term sequelae of sepsis survivors: study protocol of the Mid-German Sepsis Cohort. BMJ. (2017) DOI: dx.doi.org/10.1136/bmjopen-2017-016827
(4) Fleischmann, C., Hartmann, M., Hartog, C. et al. Epidemiology of Sepsis in Germany: Incidence, Mortality And Associated Costs of Care 2007-2013. ICMx 3, A50 (2015). doi.org/10.1186/2197-425X-3-S1-A50
(5) Deutschland Erkennt Sepsis. https://www.deutschland-erkennt-sepsis.de
Disclaimer

The information presented on this blog is meant for health care professionals only. The information provided does not claim to be exhaustive, and is not intended to serve as medical advice, substitute for a doctor's appointment or be used for diagnosing or treating a disease. For more information please see our Legal Information.