penKid, a biomarker for real-time kidney function
Acute kidney injury (AKI) affects 1 in 3 patients in intensive care units. Timely information on kidney function is therefore crucial to early initiate nephron-protective strategies. Existing creatinine-based estimations of the glomerular filtration rate (eGFR) routinely used in critical care settings are unspecific, error-prone and has a substantial time delay. An emerging body of evidence demonstrates that the biomarker proenkephalin (penKid), detectable with the sphingotest® penKid® overcomes these limitations by indirectly measuring the levels of the kidney stimulating hormone enkephalin which reflects the true glomerular filtration rate (true GFR). Measuring penKid levels reveals kidney function in real-time and offers a blood-based alternative for the invasive and time consuming measurement of true GFR.1,2
Kidney function is stimulated by the hormone enkephalin which remained hard to detect. penKid overcomes this limitation by measuring a stable fragment that results out of enkephalin processing. The median penKid concentration of 4,643 healthy subjects was 45 pmol/L and the 99th percentile was 80 pmol/L.4
The administration of nephrotoxic drugs or critical illness can lead to a worsening of kidney function and need for further stimulation by additional enkephalin production. The kidney status can thus be indirectly assessed by measuring penKid blood levels, which reflects kidney function in real time and remains independent of inflammation and other comorbidities.
Discover the science behind assessing kidney function and how can penKid offer a blood based alternative to the determination of the true GFR in clinical routine. To learn more on how to diagnose and monitor in real-time the kidney function, watch the video.
IB10 sphingotest® penKid® is a rapid point-of-care (POC) immunoassay for the quantitative in vitro determination of Proenkephalin (penKid) in EDTA human whole blood and plasma.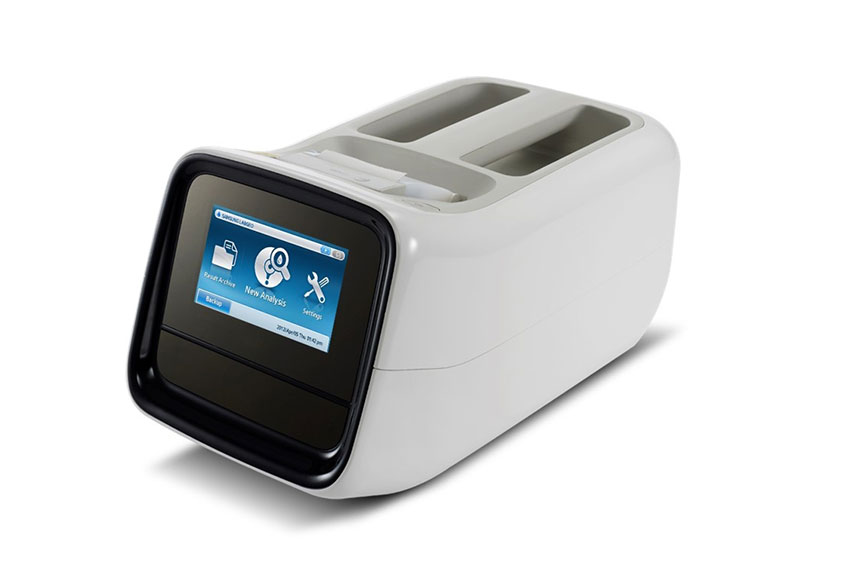 (1) Beunders et al. (2017), Proenkephalin (PENK) as a novel biomarker for kidney function, JALM, DOI: 10.1373/jalm.2017.023598
View the paper
(2) Beunders et al. (2020), Proenkephalin compared to conventional methods to assess kidney function in critically ill sepsis patients, Shock, DOI: 10.1097/SHK.0000000000001510
View the paper
(3) Hollinger et al. (2018), Proenkephalin A 119-159 (Penkid) is an early biomarker of septic acute kidney injury - the kidney in sepsis and septic shock (Kid-SSS) study, Kidney Int Rep, DOI: 10.1016/j.ekir.2018.08.006
View the paper
(4) Marino et al. (2015), Diagnostic and short-term prognostic utility of plasma proenkephalin (pro-ENK) for acute kidney injury in patients admitted with sepsis in the emergency department , J Nephrol, DOI 10.1007/s40620-014-0163-z
View the paper