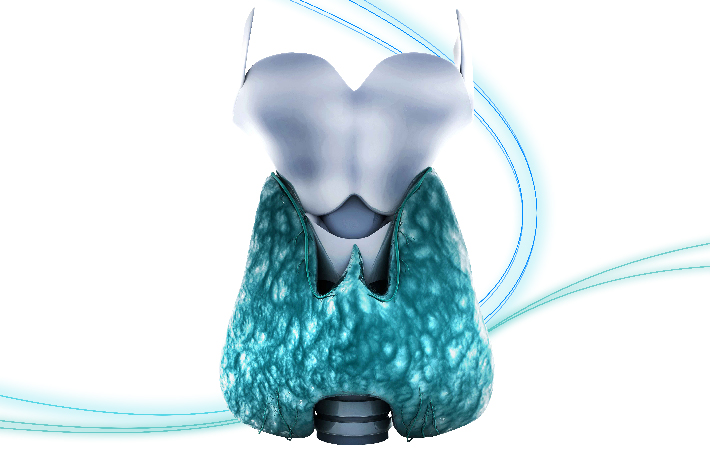 The IB10 sphingotest® TSH is a rapid point-of-care (POC) immunoassay for the quantitative in vitro determination of thyroid stimulating hormone (TSH) in human lithium-Heparin whole blood and plasma.
The test is designed for professional use only and may be used on sites where near patient testing is practiced.
Cat. No. IVR-IB55 | TSH (package of 10 discs)
TSH is recognized as a sensitive indicator of thyroid status and thus the TSH assay has been widely adopted as the front-line thyroid function test (1,2,3). A normal TSH result excludes suspected thyroid disease in ambulatory patients with intact hypothalamic and pituitary function. Whereas elevated and suppressed TSH results are diagnostic of hypo- and hyperthyroidism (4). Functional sensitivity of 0.11 mIU/L and as such can be classified as a 2nd generation assay. It is able to differentiate between hyperthyroid and euthyroid conditions.
Reference Range(s)
Premature Infants (28-36 weeks)
0.7 - 27.0 mIU/L
Term Infants (>37 weeks)
1-4 days
1.00 - 39.00 mIU/L
2-20 weeks
1.70 - 9.10 mIU/L
5 months - 20 years
0.70 - 6.40 mIU/L
Adults
21-54 years
0.40 - 4.20 mIU/L
55-87 years
0.50 - 8.90 mIU/L
Pregnancy
First Trimester
0.30 - 4.50 mIU/L
Second Trimester
0.50 - 4.60 mIU/L
Third Trimester
0.80 - 5.20 mIU/L
As a guide, the following ranges were determined. The euthyroid reference interval for IB10 sphingotest® TSH was determined as the central 95% of the measurements with human plasma samples collected from 265 apparently healthy individuals.
2.5th percentile
(mIU/L)
97.5th percentile
(mIU/L)
Median
(mIU/L)
0.25
3.85
1.43
---
Whole Blood vs. Plasma Comparison
All our assays correlate with r=0.9. For more detailed information please read the IFUs or connect with our sales representatives.
---
Easy Handling
Sample Type
Lithium-Heparin or Citrate whole blood and plasma samples
Time to Result
20 minutes
Measuring Range
0.11 - 120 mIU/L
Limit of Detection
0.11 mIU/L
No High Dose Hook Effect
up to 8,000 mIU/L
Analyte Stability for IB10 Measurement
24 hours for whole blood
IB10 sphingotest® TSH is a rapid point-of-care (POC) immunoassay for the in vitro quantitative determination of thyroid-stimulating hormone.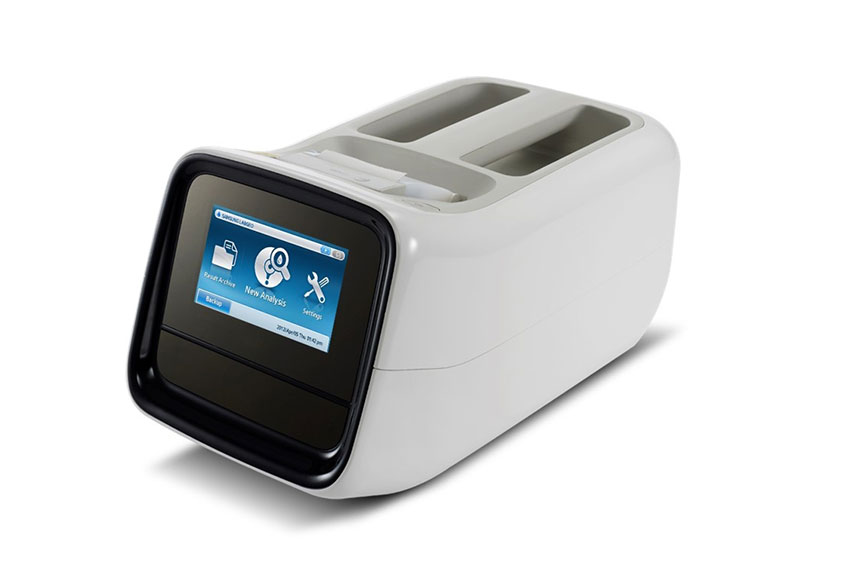 (1) Surks et al. (1990), American Thyroid Association Guidelines for the use of laboratory tests in thyroid disorders, JAMA, DOI: 10.1001/jama.1990.03440110095035
(2) Keffer (1996), Preanalytical considerations in testing thyroid function, Clin Chem, DOI: 10.1093/clinchem/42.1.125.
(3) John et al. (1988), Evaluation of a new strategy for detection of thyroid dysfunction in the routine laboratory, Clin Chem, DOI: 10.1093/clinchem/34.6.1110
(4) Nicoloff et al. (1990), The use and misuse of the sensitive thyrotropin assays, J Clin Endocrinol Metab, DOI: 10.1210/jcem-71-3-553